Dresscode
School Uniform


Our guidelines are based on clothes of the colours grey and royal blue and are meant to be an inexpensive and attractive way of dressing children in clothes that are hardwearing and suitable for school use.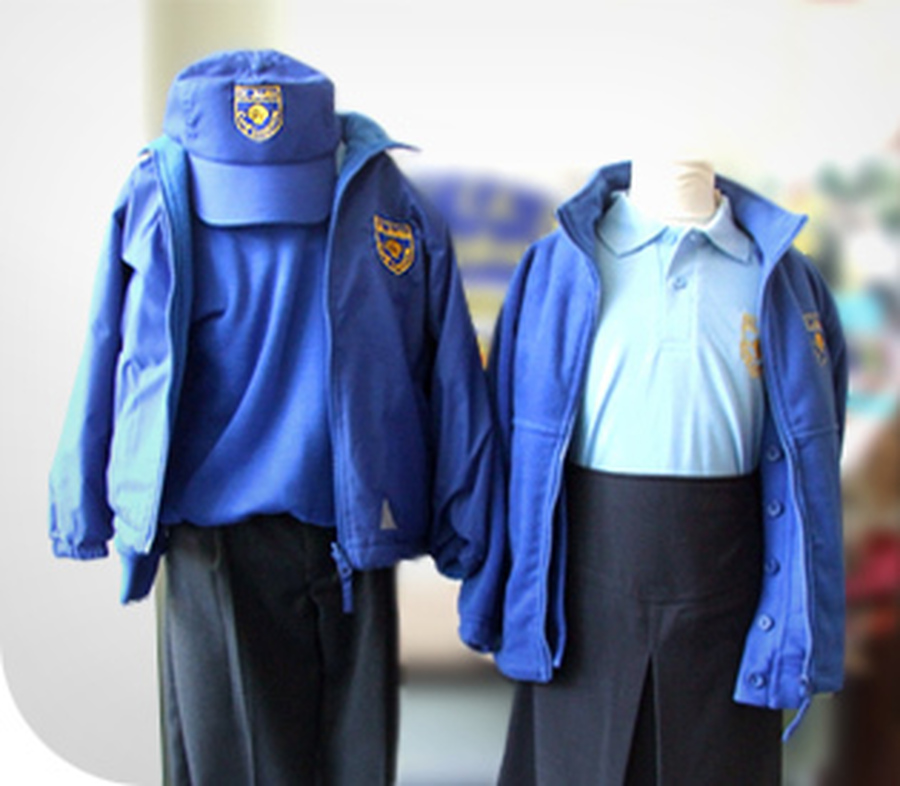 Boys (Winter & Summer)
Royal blue school sweatshirt
Blue polo shirt
Grey trousers (short/ long)
Black or grey shoes
Girls (Winter)
Royal blue school sweatshirt or cardigan
Blue polo shirt
Grey skirt or pinafore
Black, blue or grey shoes
Smart grey trousers


Girls (Summer)
As for winter with blue / white checked dress
P.E. Kit
(
Boys & Girls)

Pumps for indoor use
Trainers for outdoor use
T-shirt plain white or one with school logo/ school polo shirt
P.E. shorts, black or white
Football boots are recommended for winter games but are expensive and should only be bought if the child is going to use them for outside curriculum time. Tracksuits or old sweatshirts are recommended for outdoor use during the winter months. Trainers should not be used for indoor P.E. because of safety and the possible damage to expensive equipment.
Bags: Due to the limited cloakroom space rucksack style bags are preferred for children's equipment. Book bags bearing the schools logo can be purchased from the school office during normal office hours.


Jewellery: With the exception of watches, jewellery is discouraged. Children with pierced ears should only wear studs to school. These should be removed or covered with micro pore or similar during P.E. lessons. Children must do this for themselves. No jewellery should be worn when swimming.