Local Academy Committee
A warm welcome to all is extended from the Local Academy Committee of St James CE Primary Academy.


Being a member of the local academy committee

Governors are one of the largest volunteer groups in the country and have an important part to play in raising school standards. The role of the Local Academy Committee is key to the effectiveness of a school. Ofsted has noted that the most effective schools demonstrate effective leadership and management which include the governing body.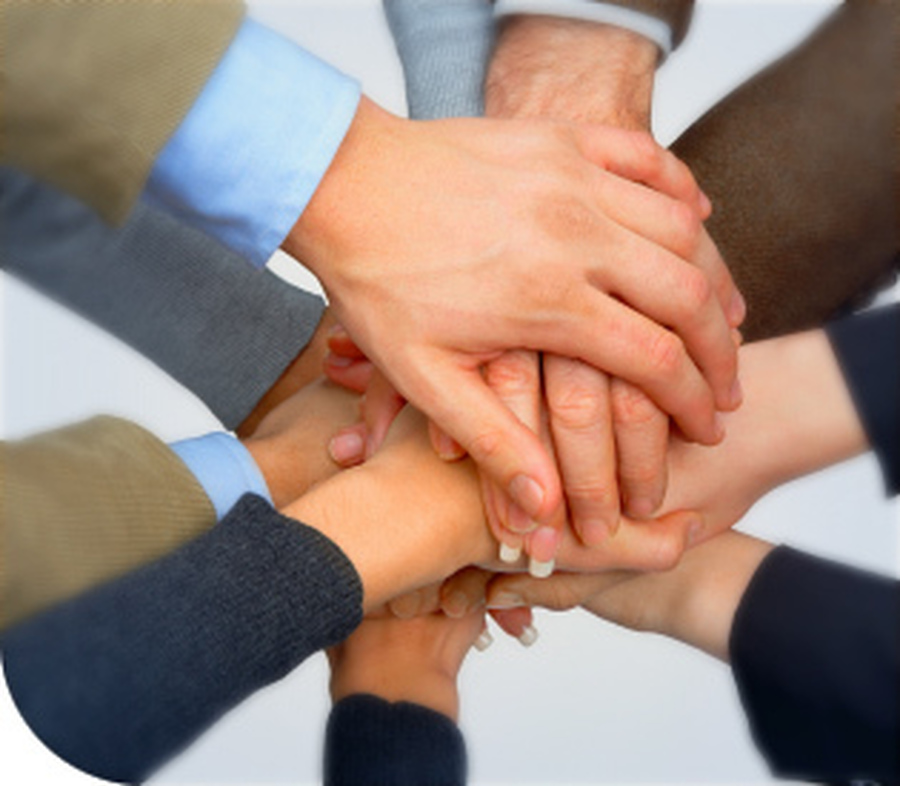 What do the Local academy committee do?
The role of the Local Academy Committee s a strategic one, its key functions are to:
set the aims and objectives for the school
set the policies for achieving those aims and objectives
set the targets for achieving those aims and objectives
monitor and evaluate the progress the school is making towards achievement of its aims and objectives
be a source of challenge and support to the principal (a critical friend)
We are always seeking the support of foundation governors for our academy who will ensure that the Christian values and distinctiveness is promoted and maintained as well as securing high quality education and opportunities.
A strong, well-led governing body, supportive of the school, its teachers and its mission makes an important contribution to the school's well-being and effectiveness. The foundation governors will have an especial care for the school's Christian character.
Foundation governors in Church schools are those appointed by the Church authorities. Often in Anglican schools the incumbent of the parish will be a member of the governing body, by virtue of his/her office - this is called an ex officio governor.
Register of Interests: When a new governor is appointed, they are required to fill in a form for disclosure of any business pecuniary interests. At the beginning of each governing body meeting, governors are asked to declare if they have any interests in the topics being discussed which could affect their viewpoint.
our local Academy committee:
Alan White - Foundation LAC member
Rev Jan Waterfield- Foundation LAC member
George Hammersley - co-oped LAC member
Amy Belbeck- Parent LAC member
Ruthie Walmsley - Parent LAC member
Jacinth White - co-oped LAC member
Koffy Makwana- Trust appointed LAC member
Carol Whyte- Staff LAC member
Chris Dobson - Executive Principal
Sam Hewkin - Head of School
Local Academy Committee Attendance 2020-21
Name

Title/

organisation

24.9.20

1.12.20

23.2.21

Alan White

Chair of LAC
/
/
/

Amy Belbeck

Parent member
/
/
/

Emma Cooksey

Co-opted member
/
/
/

Chris Dobson

Principal
/
/
/
George Hammersley
Parent member
/
/
/
Koffy Patel
Trust appointed member
/
/
/

Janet Waterfield

Vice chair foundation member
Apologies Accepted
/
Apologies Accepted

Jacinth White

Co-opted member
/
/
/

Carol Whyte

Staff member
/
/
/
Local Academy Committee Attendance 2019-20
Name

Title/ Organisation

12.11.19

23.1.20

19.3.20

19.5.20

16.7.20

Alan White

Chair of Governors

/

/

/

Emma Cooksey

Co-opted Governor

/

Apologies accepted

/

Chris Dobson

Principal

/

/

/

George Hammersley

Parent Governor

/

/

/

Jo Nickolls

Trust Governor

/

Apologies accepted

Apologies accepted

Janet Waterfield

Vice Chair Foundation Governor

/

Apologies accepted

/

Jacinth White

Co-opted Governor
/

/

/

Carol Whyte

Staff Governor

/

/

/

Ettore Zanin

Co-opted Governor

/

Resigned
Local Academy Committee Attendance 2018-19
| | | | | | | | |
| --- | --- | --- | --- | --- | --- | --- | --- |
| Name | Title/ Organisation | 25.10.18 | 7.2.19 | 4.4.19 | 6.6.19 | 11.7.19 | |
| Alan White | Chair of Governors | / | / | / | / | / | |
| Lisa Blades | Associate Governor | Apologies accepted | / | Resigned | NA | NA | |
| Emma Cooksey | Co-opted Governor | / | / | / | / | / | |
| Chris Dobson | Principal | / | / | / | / | / | |
| George Hammersley | Parent Governor | / | / | / | / | / | |
| Jo Nickolls | Trust Governor | / | Apologies accepted | Apologies accepted | / | / | |
| Jan Pitt | Associate Governor | Apologies accepted | / | Resigned | NA | NA | |
| Janet Waterfield | Vice Chair Foundation Governor | Apologies accepted | / | / | / | / | |
| Jacinth White | Co-opted Governor | | | / | / | / | |
| Ettore Zanin | Co-opted Governor | Absent | / | / | / | / | |
Local Academy Committee Attendance 2017-18
| | | | | | |
| --- | --- | --- | --- | --- | --- |
| Name | Title/ Organisation | 5/10/17 | 1/2/18 | 24/5/18 | 1/7/18 |
| Alan White | Chair of Governors | / | / | / | / |
| Lisa Blades | Associate Governor | / | / | / | / |
| Emma Cooksey | Co-opted Governor | NA | NA | NA | / |
| Chris Dobson | Principal | / | / | / | / |
| Sue Evans | Co-opted Governor | / | Apologies accepted | Resigned | Resigned |
| Paula Giles | Parent Governor | / | / | Absent | / |
| George Hammersley | Parent Governor | NA | NA | / | / |
| Jo Nickolls | Trust Governor | Apologies accepted | / | / | / |
| Jan Pitt | Associate Governor | / | / | / | / |
| Janet Waterfield | Vice Chair Foundation Governor | / | Apologies accepted | / | / |
| Ettore Zanin | Co-opted Governor | / | / | / | / |