'Growing and learning together with Faith'
Our School Vision
Together through faith we will aspire to grow in our understanding of ourselves, in our abilities and in our knowledge of God's wonderful diverse world.
'Planted in the house of the Lord, they will flourish.' Psalm 92:13
Values
TrusT; Love; Honesty & Truthfulness; Respect; Friendship and Perseverance
Our values underpin the ethos of the Academy and how we conduct ourselves daily, respecting each other, our differences and helping each other.
Through our vision and values we will:
Develop the perseverance to work independently, co-operatively and with self-discipline so that through faith we can aspire to reach our full God-given potential.

Give all the opportunity to develop spirituality through collective worship, RE and the wider curriculum.

Have a challenging, broad and creative curriculum that develops our children mentally, socially, physically and spiritually- enabling them to live life to all its fulness.

Show respect for one another as unique creations of God acknowledging that everyone has a special part to play within our caring school community.
Display honesty and truthfulness in the way we conduct ourselves.
Develop trust in ourselves and our abilities trying our best at everything we do.
Foster a caring attitude for the school respecting its environment both inside and out.
Show love and friendship towards others that respects difference and diversity.

Be mindful of our Christian values and seek ways in which we can live these out both inside and outside of school.

Help all who work in our school to develop good mental health and well-being habits.

Prepare our children for the responsibilities, opportunities and experiences of adult life.
What our parents say:
"The biggest thing that set St James apart from other schools was they genuinely know each child - every staff member from the Receptionist to the Head Master is approachable and caring. I feel like they always have my daughter's best interests at heart, whether it's educationally or just her day to day wellbeing. St James is a wonderful school and my daughter is excelling in her education because of the school environment. Each child is genuinely valued."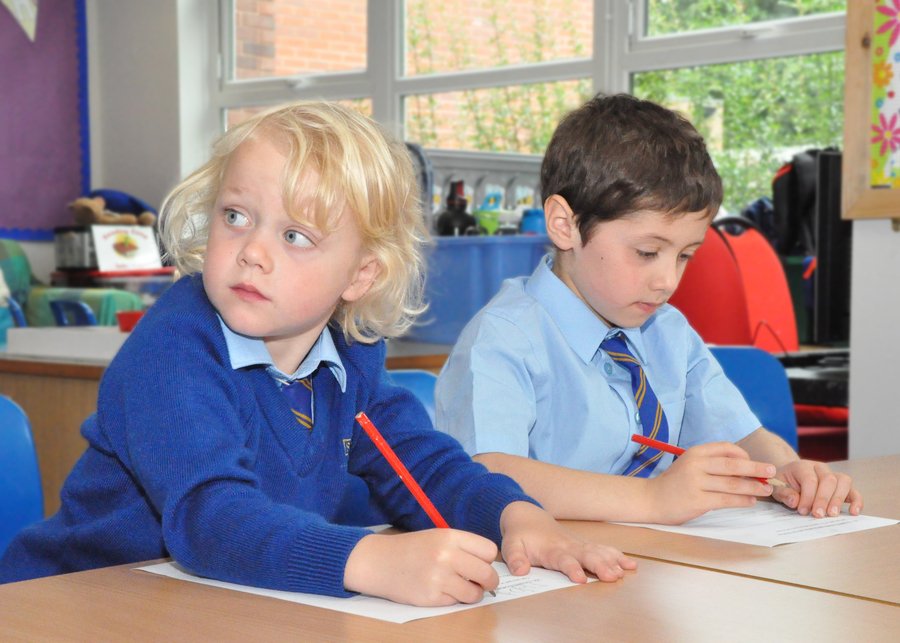 Church links
We have a close link with St. James the Great, Longdon.
Revd. Jan Waterfield is the vicar at St James who is heavily involved in the life of the school. She is a local academy committee member, leads worship regularly and takes part in many other in school activities routinely. Revd. Jan is well known by all the children and is a very popular member of the school community.

Children visit church regularly to lead special services which are attended by other pupils, families and members of the community. Children also visit the church to learn more about the church as a special building and place of worship.
http://www.stjames-longdon.org.uk/index.html
What our parents say:
'As a Christian I appreciate all that St James teaches my children, the Christian values, the celebrations are very much enjoyed by all the parents here, and visiting and being involved in the local church with Revd. Jan and the local community too.'